"seriously, the other two covers might as well not exist. The Ian & Nina one is nuclear."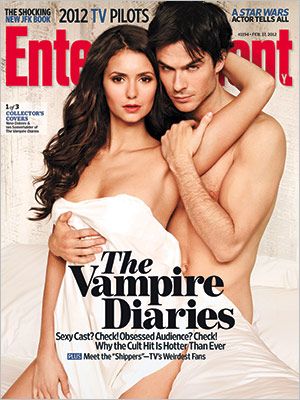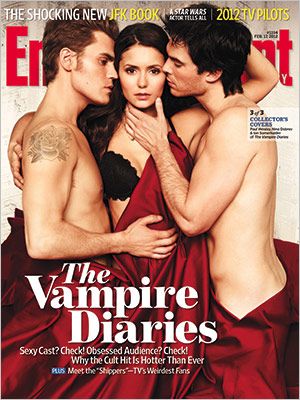 (Click on the Nina/Ian cover to see a bigger version! :) And see the Paul/Nina one here.)

I do think that all three covers are nice. AND OMG! Entertainment Weekly FINALLY did a TVD cover shoot! Obviously, the Nina/Ian one is my favorite (duh!), but I do actually like the trio one a lot too because ...

1. A LOT of naked Ian.
2. Ian all up in Nina's DANCE SPACE while Paul is uhm, staring off into space.

Hmm, I prefer Nina's expression in the one with Paul, but overall, the NAKED (and grope-age) of the Ian/Nina one is just WHOO!BOY!!!! Plus, I like that they had the "Damon/Elena" one in white, while the "Stefan/Elena" one is in black. Nice contrast. Very sexy all three. :)

ETA: Some behind the scenes stuff too here, but I'm only posting the one with Nina/Ian.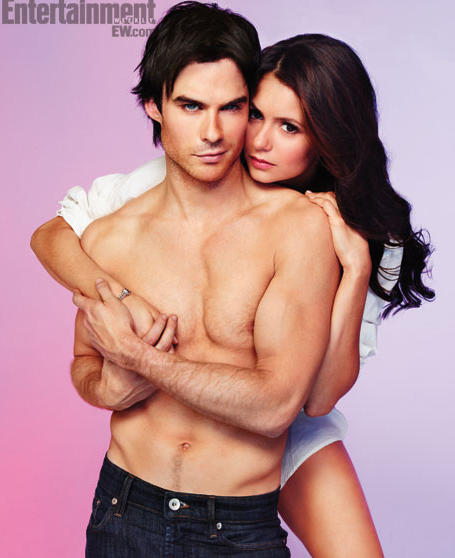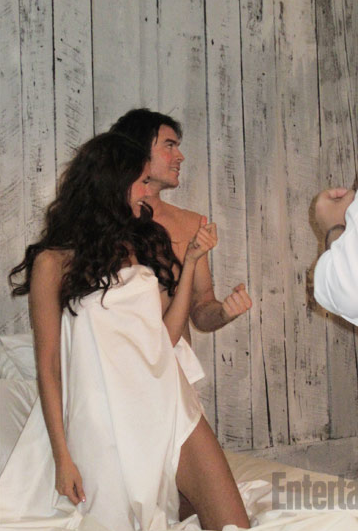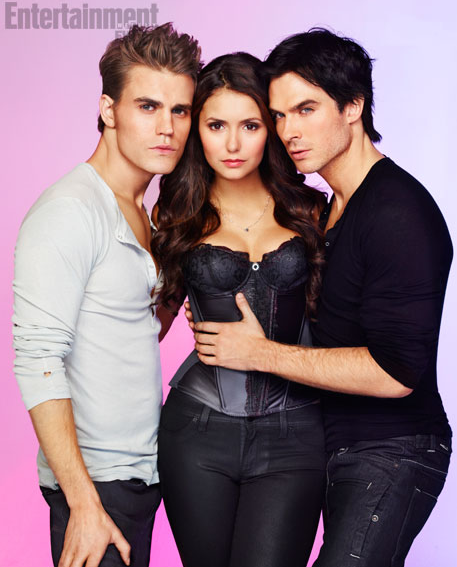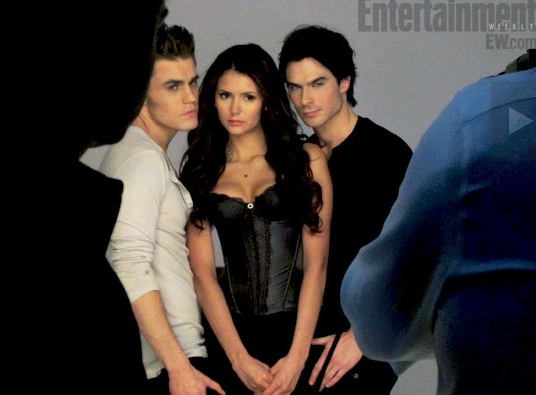 LAST EDIT!! #epnebelle posted scans from the pics inside.