I may add more to the list based on the Entertainment Weekly fall TV preview -- which is generally my TV bible come the fall. These are based on random trailers that have popped up, or actors in certain shows. I'm breaking this down by network, and prepare to be shocked, I'm going for brief bullet points for the most part here. Huzzah!



ABC


Apartment 23



- I have loved Krysten Ritter since she played Gia on Veronica Mars; she was wonderful in Confessions of a Shop-a-holic, and was the only other good thing (besides Ian Somerhalder) in the execrable How to Make Love to a Woman.
- Per the trailer, HI-larious dialogue.
- Ritter's character seems pretty dang awesome.
- James VanDerBeek! (Another degree of Ian!)

Once Upon a Time



- I love Jennifer Morrison.
- I love Robert Carlyle (FANTASTIC actor!)
- Very interesting premise.
- Great, great buzz based on the Pilot -- it's gotten superlative reviews.

Revenge



- I really like Emily VanCamp (and oligagatory Vampire Diaries mention -- hah! as is there won't be more come the next network), she's dating Joseph Morgan (Klaus), which I find kinda cute.
- It really is an interesting premise, if one I can't see being sustained beyond a few seasons.
- Madeleine Stowe is a great actress.



The CW


Ringer



- I'm not one of the obsessed Buffy fans, I watched it, but it lost me around the 5th season. I've watched SMG since her All My Children days, and I think she's a great actress, but she's never been a favorite of mine. However, she IS a great actress, and I know that whatever the story is telling, she will sell the hell out of it.
- Ioan Gruffudd! YUMMY!
- The rest of the cast is pretty dang good too.
- Very interesting premise.

The Secret Circle



(You can watch a much longer preview -- 6 minutes -- here. Won't embed. Sigh.)

- Here comes The Vampire Diaries' mentions -- the show is executive produced by Kevin Williamson (of TVD). The series is based on a series of books by the same author of the TVD series (L.J. Smith). I may not think much of the author's plotting (based on what I've read of the books), but she does create sensational characters, and does wonderful in creating small towns with secrets and fantastic set-ups for stories.
- Britt Robertson won me over completely as Lux on Life Unexpected -- even if the show lost me eventually.
- He wasn't my favorite on Terminator: The Sarah Connor Chronicles, but it is one of my favorite shows of all time, and if Thomas Dekker as John Conner had sucked, that wouldn't be the case.



Fox


I Hate My Teenage Daughter



- I am a bit leery about this one, but I did laugh during the trailer. I'll be honest, though, I'm watching this mostly for Eric Sheffer Stevens. He's AWESOME!
- Jaime Pressly is a damn fine comedic actress (oh, Joy, I still miss you most of all!), so I have to have some hope if for that reason as well.

The New Girl



- I wrote a separate post about this ages ago, so I'll just repeat myself here: I honestly don't think that I have ever felt this way about a show I've never watched. But I honest-to-goodness am so excited about The New Girl (premieres September 20 on FOX). I've watched every preview that pops up, and I laugh every time. I also am pre-emptively shipping Jess and Schmidt (played by Max Greenfield of Veronica Mars' Deputy Leo/Ugly Betty's Nick Pepper fame). I just, gah, I am so, so excited for this show! Please do not be disappointing.

Terra Nova



- Honestly, the trailer for this does not interest me AT ALL. I am watching this (or at least giving it a shot) for one reason, and one reason alone: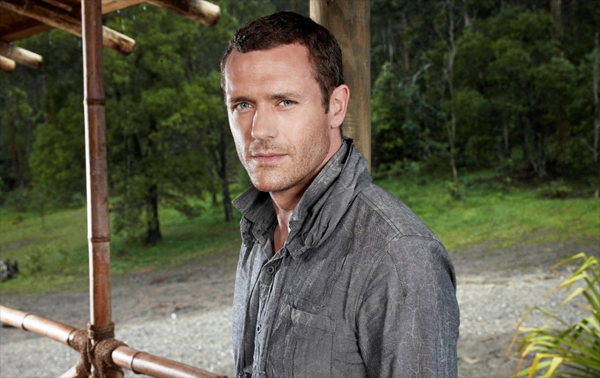 Mmmmhmmm, I love me some Jason O'Mara. I first saw him in In Justice in 2006, and I've watched everything he's been in since. LOVE HIM. Hopefully the show is watchable for me.



NBC


Awake



- Jason Isaacs. 'Nuff said.
- Fascinating premise.
- Deft and delicate dialogue per the trailer. I like that.

Grimm

Warning: This trailer appears to give away much of what happens in the first episode. :)



- I know I keep saying it, but, hey, premise is important, so wait for it ... Interesting premise!
- Lead dude is hot.
- Supporting werewolf-y dude is a good H!ITG! and I like the bit of snark evident amidst the heavy drama.

Smash



- I love me some Broadway. Yeah, baby!
- Excellent cast.
- Katherine McPhee can sing, and the acting I've seen of her is good enough.

So, anyhoo, that's what I have so far. :) I've seen bunches of trailers for other shows out there, but they just don't interest me based on what I've seen. Good reviews, or recs from my flist may cause me to add more to my list.