Continuing on with the 30-Day Vampire Diaries meme ...

Day 02 - Your Least Favorite Character

Vicki Donovan

This may come as a surprise to some (many? most?), but Vicki is by far my least favorite character of any of the main characters ever on the show. I can't even really put my finger on why, I just know that when she died, I was not only not in the least upset, but I had a moment of 'yay, I don't have to watch her anymore.' By all counts, I should have liked her, and everything I've read/heard about the actress, Kayla Ewell, is that she's a lovely person, but something about her performance -- no matter how good, and she was damn good! -- rubbed me the wrong way. I just didn't like Vicki, she was wishy-washy, weak, petulant and even as I felt for Jeremy's pain in dealing with her both pre and post death, I just couldn't find myself caring for her at all. If I had been asked if I wanted any main cast character gone in the first four-to-six episodes, it would have been Vicki. And when it happened in the seventh, yeah, it worked for me. Totally.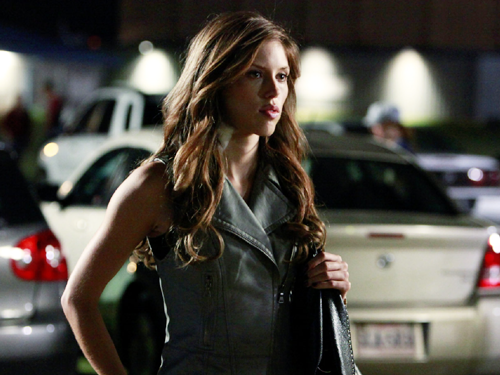 Sorry, Vicki -- R.I.P.