After a month and 64 beasts, the
Entertainment Weekly
poll is down to the final two for the title of: Ultimate Sexy Beast.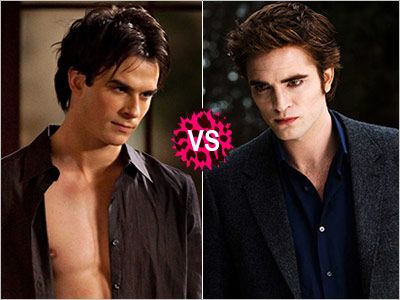 If you're not a die-hard
Twilight
fan and thus inclined to vote for Edward (although, I can't look at the comparisons side by side above and not see how Damon is not technically-speaking sexier, but to each their own), pretty, pretty please go and vote for Damon. It'll just take a few seconds.
HERE BE THE LINK! PLEASE VOTE!
Consider it an early birthday present for me!